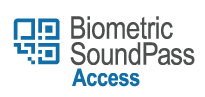 For businesses, the SoundPass Access™ administration portal is a set of sophisticated tools that allows local operators, partners and businesses to manage SoundPass Plus licenses, usage and enable system operators.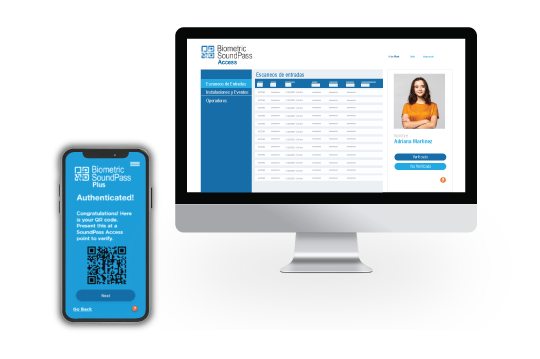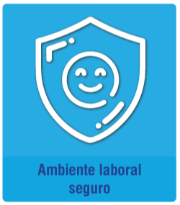 Get a respiratory health record on every person who enters your office.
By authenticating, your collaborator certifies that they have a good state of respiratory health.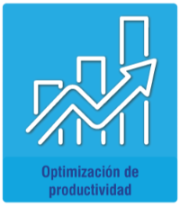 By having a respiratory health record that allows you to keep your employees productive.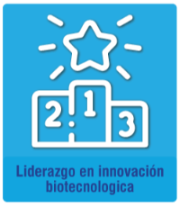 That your company stands out in the market with the use of Artificial Intelligence.
HOW DOES IT WORK?
SoundPass Plus™ is the mobile application that captures the user's forced cough vocalization to analyze and determine if there are any changes in their baseline signature.
Users authenticate remotely before arriving at the workplace.
The authentication status is sent to the management platform (Soundpass Access™) in real time to notify the company that the user can enter the office.
Collaborators who do not authenticate will not be able to attend the office due to possible pathologies and avoid contagion.
NOT RECOMMENDED USERS
NOT RECOMMENDED USERS
SoundPass is not recommended for use in individuals with the following medical history, as this type of technology has not been tested in these circumstances:
● Recent acute traumatic injury to the head, neck, throat, chest, abdomen, or trunk
● Leaky tracheostomy stoma
● Recent trauma or surgery to the thorax/abdomen/trunk, recent/persistent neurovascular injury, or recent intracranial surgery.
● People unable to cough voluntarily
● Medical history of diaphragmatic hernia, external beam neck/throat/throat/maxillofacial radiation, phrenic nerve injury/palsy, radical neck/throat/maxillofacial surgery, vocal cord trauma or nodules
People with aphasia may have difficulty producing an FCV-SDS in the time allotted by the app and have not been assessed as a population.

If you are experiencing respiratory distress or shortness of breath, it may take more than one attempt to achieve a successful FCV-SDS submission for analysis.